Kofferfabriek Gefken. Strictly custom-made.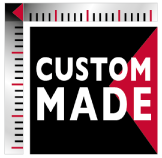 All of Gefken's products are custom made; nothing is standard. We can produce anything from a single laptop case to a batch of thousands of packing cases. Whatever the size of the order, we always work with the utmost precision.
Inside and out, we follow your specifications.
All of our products can be produced in any colour, including your company colours. We can also provide full-colour prints and transparent cases.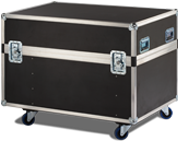 Furthermore, we specialise in producing cases with interiors fully equipped for electrical installations.
Custom-made interiors.
To ensure that your carry cases, flight cases or portfolios are ideally suited to their purpose, we design interiors using foam, plastic, aluminium, expanded polypropylene (EPP) and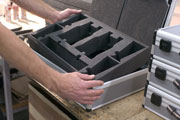 other techniques. We apply a variety of technologies to create perfectly custom-made interiors with tools such as die cutters, CNC machining, and waterjet cutting.
Want more details? We're happy to help.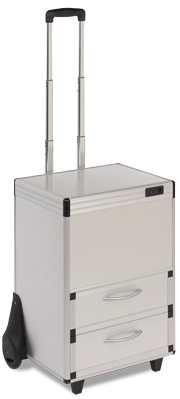 Your logo can be printed on a case in full colour using a silk-screen process.